best Website Design & Development Agency
optimised website design for your business
We are an expert in building a beautiful website design that performs and focus on SEO. Our team of website designers and developers will help you build an optimised website. We offer full content services for your website including copywriting, graphic design, photography, videography and social media. Boost your online presence with exceptional website design and SEO-optimised website today.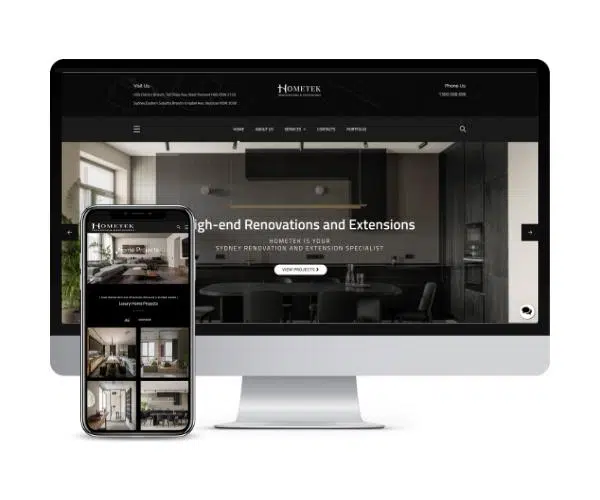 WEBSITE design for BUSINESS GROWTH
From website design to development, we're a full-service website design & development agency that focuses on results.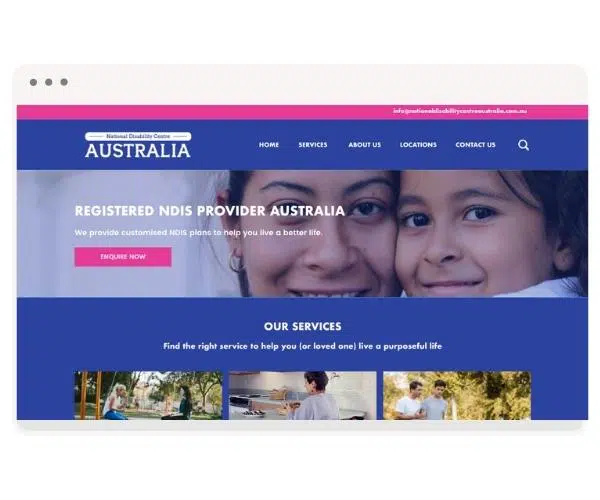 Custom website design
Why am I not seeing results? Why is my website isn't doing its job? There are many factors for your website to work. If your website is poorly designed or isn't properly working, you are burning money on your marketing efforts.

A great website isn't just about how it looks, it's also about how it's structured. All our custom website designs are built based on your business and requirements. We do our initial research to understand your target market and what your business needs. Our website design isn't only aesthetically pleasing, but also optimised and help your business attracts more customers.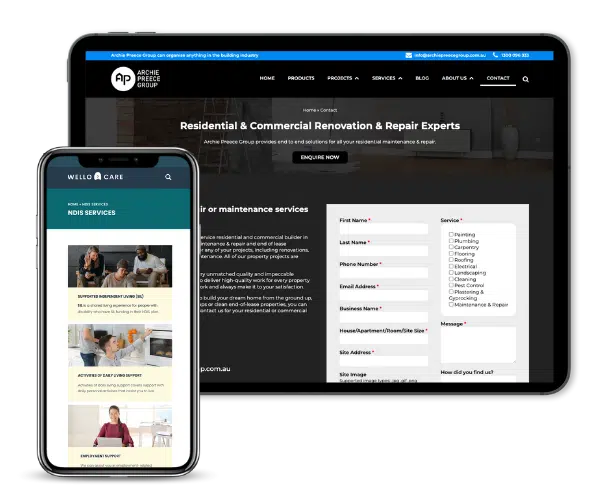 User friendly & fast websites that brings results
Website design isn't only about aesthetics. A great website has to be responsive, user friendly and optimised for conversions. Our website designers and developers have years of experience in building optimised websites that cater for users. We ensure all of our website design loads fast as search engines like Google takes speed into consideration when ranking sites.

Our website design is fully customised, responsive, SEO focused and most importantly brings RESULTS to your business.
Featured website design projects
Hometek Renovations
Web Design
A modern, luxurious and responsive site for an award-winning Australian home builder and renovator.
WeFinance Australia
Web Design
A modern, compact and responsive site for Australian-based residential mortgage brokers.
Silver Peacock
Web Design
A modern, professional and responsive site for Australian tradies accountants and tax advisors.
We help our clients build out a website that will convert more prospects into clients from their digital marketing activities.
Convert prospects into customers
It isn't hard to find prospects online, the skill is in converting prospects into clients. That is what we are masters at doing.
Build relationships with customers
It is less expensive to sell more to your existing clients than it is to win new clients. We help you build relationships so you can sell more to your existing client base.
Don't take advantage of your clients and forget them as they won't be clients for long. You need to look after your clients and build customer loyalty.
FIND MORE CLIENTS & GROW YOUR BUSINESS
Service and Product Based Businesses
We are confident that our strategies work perfectly for Construction, Fashion, Beauty & Skincare, Real Estate Developers, Jewellery Stores, Accounting Firms & Law Firms.
Coaches, Mentors and Consultants
From branding, logo design, website development to SEO, we have helped many coaches and consultants start and grow their businesses.
Medical, Fitness and Health Centres
The fitness industry needs a constant flow of new clients and our strategies deliver the results they need.
We have helped many eCommerce businesses grow sustainably with our creative content and strategy.
Dear Business Owner,
All your marketing activities to lead to two outcomes:
1. Fill your CRM with new quality leads
2. Convert those leads into new clients
We build you the foundation of your marketing strategy that allows you to fill your CRM with high quality contacts.
Building a lead focused Website that capture visitors into leads is the first thing you should do before you start doing paid advertising. Without this foundation your paid advertising spend will be wasted.
We also work with you to attract more traffic using free sources of traffic such as content marketing, social media management, blogging, podcasting and video marketing. If you want to learn how to build your foundation for your online marketing then book in a strategy call with one of our digital marketing experts.
In this meeting you will discover the 3 changes you can make to your website to generate more leads. Click the button below to book now. MY BUSINESS DNA is your Sydney website design & development agency.
Yours Sincerely,
Wagdi Andrawis & Gabriela Limantoro
FREE eBook
6 reasons why your brand is losing you money.
FREE eBook
How to: Write a lead magnet's title that will help attract new clients.
Connect with us
In this meeting, we will show you what your business needs to grow.