How to generate leads on demand without cold calling
Paid advertising provides leads instantly and is the best way to scale and grow your business.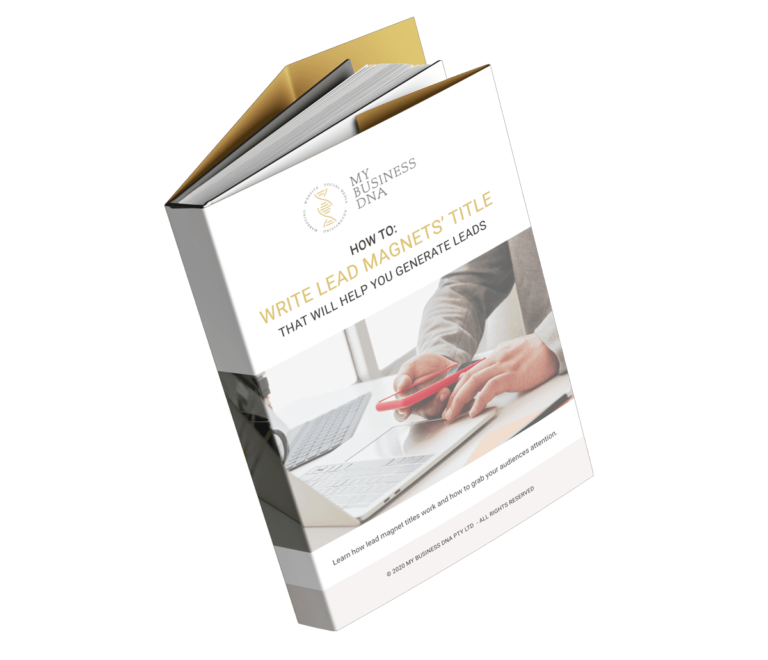 How To: Write A Lead Magnet's Title That Will Help You Generate Leads
Learn how lead magnet titles work and how to grab your audiences' attention.
Our digital marketing agency helps our clients use paid advertising to grow their client base
Bold and dynamic advertising are the key factors to increase awareness, sales and retain customers.
Our effective strategy will help you drive qualified traffic to your site.
Our advertisement targets the right audience on the right platform, giving you more qualified leads and sales.
FIND MORE CLIENTS & GROW YOUR BUSINESS
Service and Product Based Businesses
Based on our performance & experience, we are confident that our strategies work perfectly for Construction, Fashion, Beauty & Skincare, Real Estate Developers, Jewellery Stores, Accounting Firms & Law Firms.
Coaches, Mentors and Consultants
From branding, logo design, website development to SEO, we have helped many coaches and consultants start and grow their businesses.
Medical, Fitness and Health Centres
The fitness industry needs a constant flow of new clients and our strategies deliver the results they need.
We have helped many eCommerce businesses grow sustainably with our creative content and strategy.
Dear Business Owner
We know you have probably been approached by many digital agencies who promise the world. You may have probably hired a few and been disappointed after hiring one or two.
We believe we are different as we believe that getting results is our #1 priority for our clients. We will not take on a client if we don't believe we can get a result.
We don't measure our results based on likes, comments and shares. You can't build your business on those statistics. We measure our results based on leads and sales.
You can rest assured that if you invest in a Facebook Ads, Google Ads or SEO campaign with us, we will be working towards building your business and not just building vanity metrics.
If you want to see how online paid advertising can grow your business then book in a strategy call with one of our digital marketing experts today.
In this strategy session, we will give you 3 changes you can make to your online marketing today to generate more leads.
Click the button below to book a call today.
Yours Sincerely,
Wagdi Andrawis & Gabriela Limantoro
The quick way to get high quality prospects to your website is Google Adwords. You can set it up and leads will flow in instantaneously. The quality of the leads are high as they have actively searched for your service and are actively looking for a solution. The key is to optimise your website so you can capture every visitor Google Ads delivers to your website. This is the key to success to increase traffic.
Having an optimised website will increase your chance to be found online by people who are not aware of your business yet, but already interested in services/products you offer. 
Search Engine Optimisation is the cheapest way to get traffic to your website and generate leads. It takes about 6-12 months to see the results but once you do you are not paying for each lead. The problem with SEO for business owners is there are many unscrupulous SEO consults out there what promise the world but deliver no results.
Our SEO strategies help businesses grow by increasing their brand credibility. We utilise SEO and content marketing so your brand get the best recognition and higher return on investment.
Facebook and Instagram advertising are the best way to find your perfect prospects who may not be thinking about your service right now, but could become a client with a little convincing. 
In the marketplace only 3% of people who could be a client are actively looking for your service right now. Over 50% of the market who could be a client are not actively looking but could be convinced if you could get an ad in front of them. Paid advertising is the perfect medium to approach these people and therefore it is very lucrative for businesses that get paid advertising working for them.
We can help you with:
Facebook Ads
Instagram Ads
Pinterest Ads
LinkedIn Ads
Influencer Marketing
What our clients are saying
MY BUSINESS DNA knows that amazing content starts with the foundations of your brand and design. I worked with them on many different e-commerce brands and they intuitively understand where to shape and create a vision with ease.

I have seen the team creates incredible revenue generating digital marketing content across email, website, and social channels for multiple Australian e-commerce brands. MY BUSINESS DNA is definitely someone you want in your corner.
The team at My Business DNA were professional and dedicated to help get my business up and running in such a short time. The best thing is they kept me informed every step of the way. I highly recommend them if you want your business to stand out from the rest.
I have worked with Gabriela in a project few years ago and she was a delight to work with. Very professional and always did her best. I was very satisfied with her works and highly recommend her works and her business.
Gabriela was amazing! From the moment we connected she stepped into my vision and was just as excited about creating my brand as I was. She was professional yet personable and relatable. So much love and gratitude!
Book in a strategy call now
In this strategy call, we will show you the top 3 changes you can make now to help your brand attract more clients.
Paying for ads on Google and Facebook is the quickest way to get leads today. Yes, you can post for free on both platforms but the free advertising takes time to get traction.
When you pay for ads on Google and Facebook then you will get traffic, leads and sales within days. If you use the free social platforms you will get leads later, but if you pay for ads you will get leads now.
Google Ads cost more than Facebook ads per click but the quality fo the leads are higher because they are intent based. This means that people go searching for your service and when they click they are intending to make a purchase.
Facebook Ads are much cheaper that Google ads, but the quality of the leads generated are typically lower, but the quantity is higher.
Both types of ads have a part to play in your marketing strategy. Currently Facebook Ads are highly effective for most businesses.
SEO is the processes of optimising your website so that it is found in the top 3 results of a Google search. The top 3 results get the lion share of the clicks. If you want to get free traffic to your website then you need to optimise your website for Google.
FREE eBook
6 reasons why your brand is losing you money.
FREE eBook
How to: Write a lead magnet's title that will help attract new clients.
Connect with us
In this meeting, we will show you what your business needs to grow.