archie Preece Group: Tradie marketing
Archie Preece Group offers building, construction, repair and maintenance services with 15 years of experience in the building industry. 
We were approached by Archie Preece to develop a tradie logo, responsive website, Customer Relationship Management system and customised company clothing.
Tradie Branding & Logo Design
Archie Preece Group wanted a logo that is modern and easy to use. We use a house as an inspiration and incorporate it to the letter "A". To ensure the logo work well, we matched the letter "A" design with the letter "P".
For the colour palette, we decided to pick electric blue to compliment the black. We use electric blue to accentuate important details on every online and offline platform.
Tradie Marketing Made Simple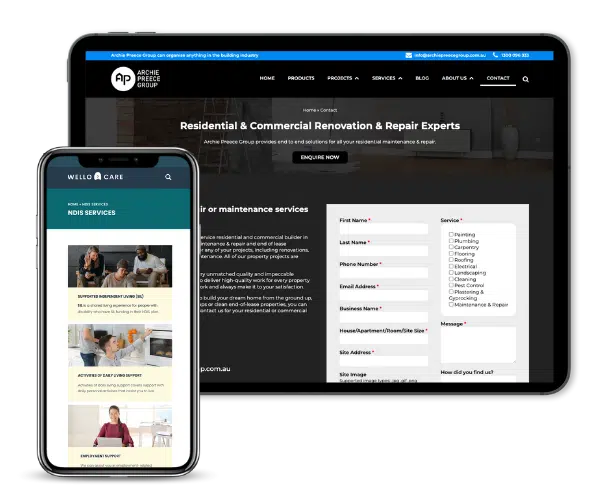 FREE eBook
6 reasons why your brand is losing you money.
FREE eBook
How to: Write a lead magnet's title that will help attract new clients.
Connect with us
In this meeting, we will show you what your business needs to grow.