The brief was to find a material other than plastic and develop a sustainable product that's scalable and sustainable. Upon research, chewed gum was the most found waste in the environment. POP was created as a solution to decrease toothbrush waste. The POP product range is targeted for men and women who are conscious of the environment.
To combat plastic usage and chewed gum waste, POP came up with chewed gum as a substitute material for plastic.
POP will provide a gum bin on every corner of the city and people could throw out their chewing gum inside. Every week, the POP team would collect the gum waste, process them hygienically, and sell the recycled toothbrush online. What makes POP different is the brush could be recycled all over again that will help reduce toothbrush waste in the environment (Average people throw out 3-4 toothbrushes a year).
The POP brush will come inside a package with a small tube of charcoal toothpaste. The POP brush lifetime is between 5-6 months. The packaging could be sent back to the POP warehouse to be recycled. Everything is made of recycled gum including the toothpaste tube.
Pop Toothbrush

Brand Story
POP was made out of used chewing gum, having said this, POP emphasizes the hygiene and safety of the products. Moreover, the appearance has to be pleasant.
The design thinking was the colour black won't get dull considering the material will be processed more than once. It's also a timeless and classic colour. As the material could be processed all over again, the infinite sign was applied to the design.
The logo was a big P with a circle inside. This circle represents a bubble gum. The elements inside, represent a loop meaning our products could be recycled forever. Visually, the brand looks clean and incorporates a lot of white space symbolizing a clean and reserved environment.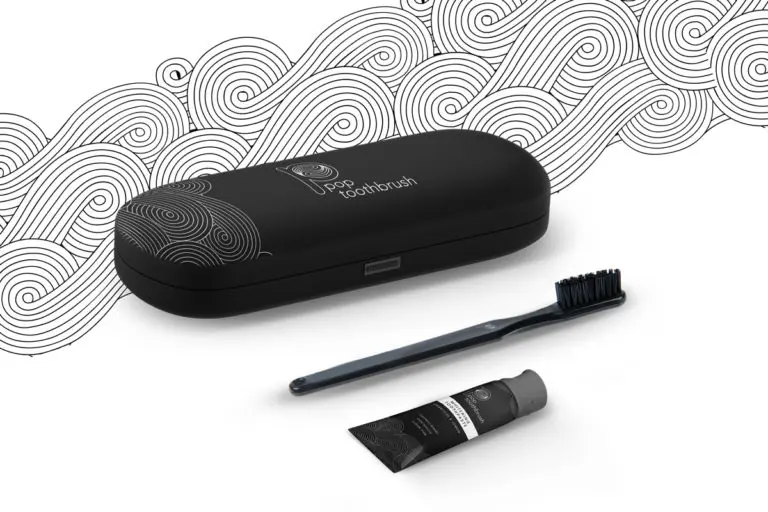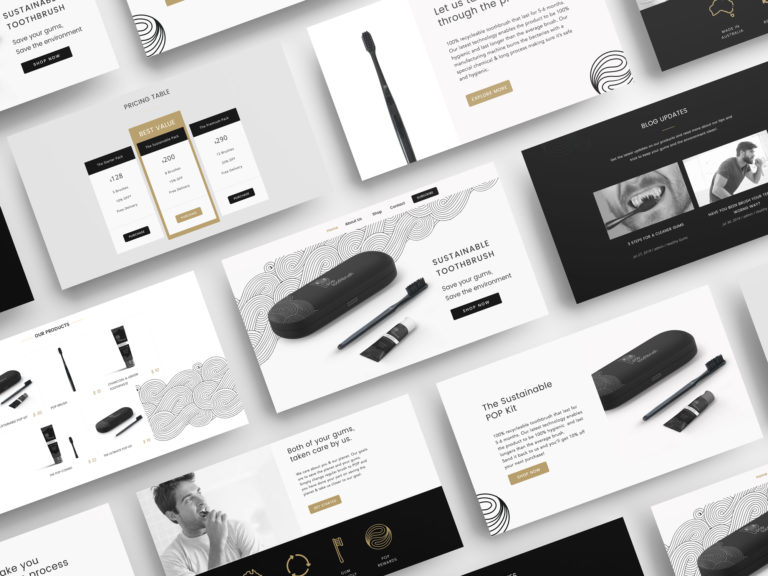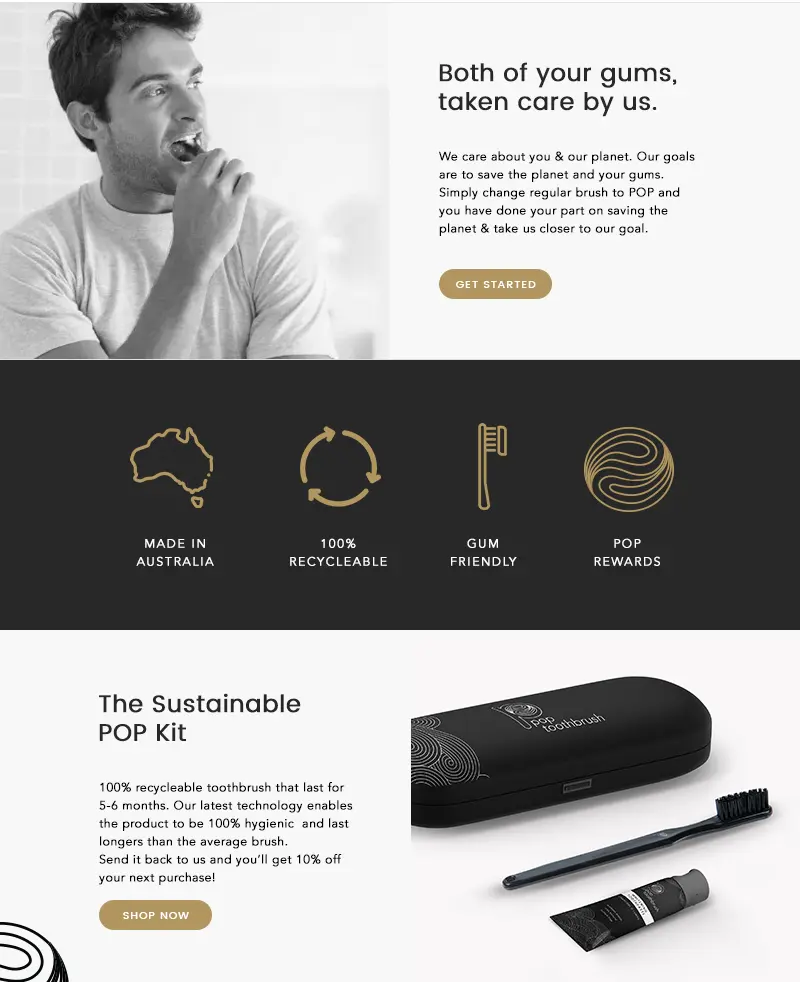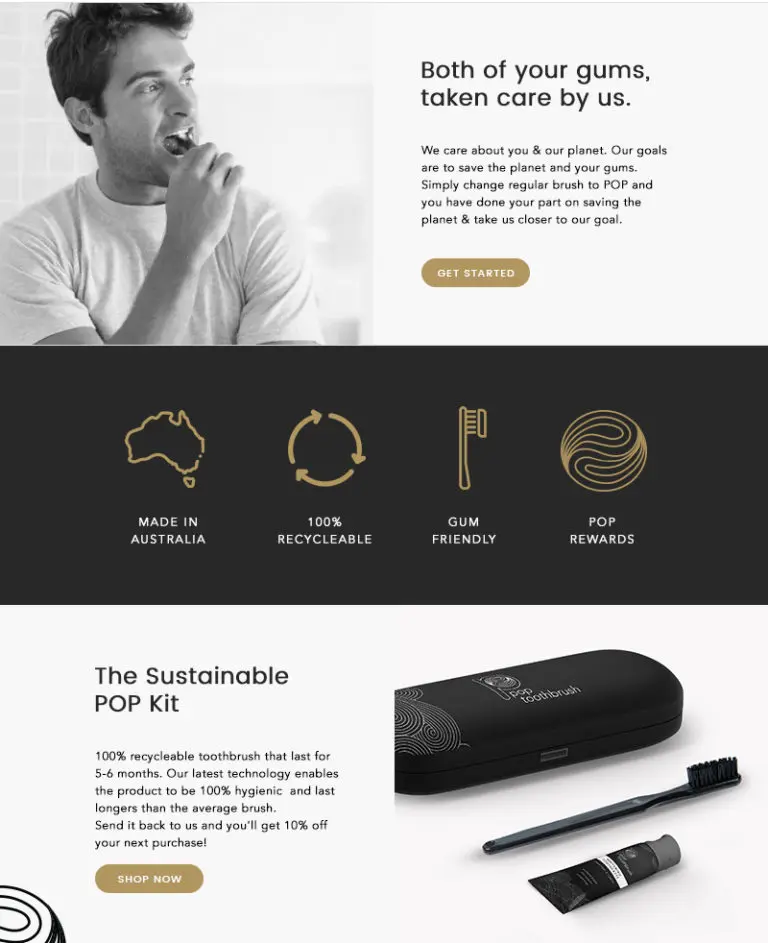 FREE eBook
6 reasons why your brand is losing you money.
FREE eBook
How to: Write a lead magnet's title that will help attract new clients.
Connect with us
In this meeting, we will show you what your business needs to grow.